Project Office
Easter Island Statue Project
225 Arizona Avenue, Studio 500
Santa Monica, CA. 90401
United States of America
Phone: (310) 395-6502
Field Office
Mana Gallery/Galería Mana
Petero Atamu s/n
Hanga Roa, Rapa Nui
Chile
Email
mail@eisp.org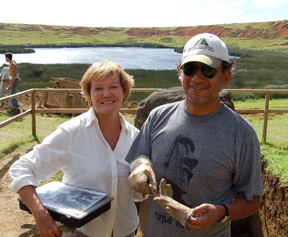 Jo Anne Van Tilburg, Ph.D.
Director, EISP
Archaeologist; Director, UCLA Rock Art Archive; Fellow, Cotsen Institute of Archaeology; Project Director, Easter Island Statue Project Conservation Initiative
Co-director, EISP
Native Rapa Nui professional artist and illustrator; surveyor; EISP project participant 1989-2000; project co-Director, 2000-present; co-owner, with Jo Anne Van Tilburg, of Galería Mana, Hanga Roa, Rapa Nui, Chile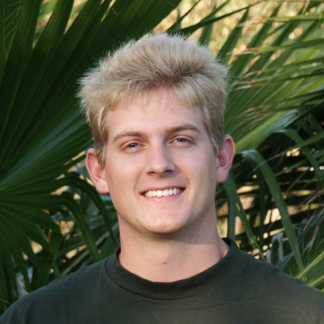 Matthew Bates; P.E.
Field Surveyor, EISP
B.A., Cal Poly Pomona
Designer, Database Editor, EISP
B.A., UCLA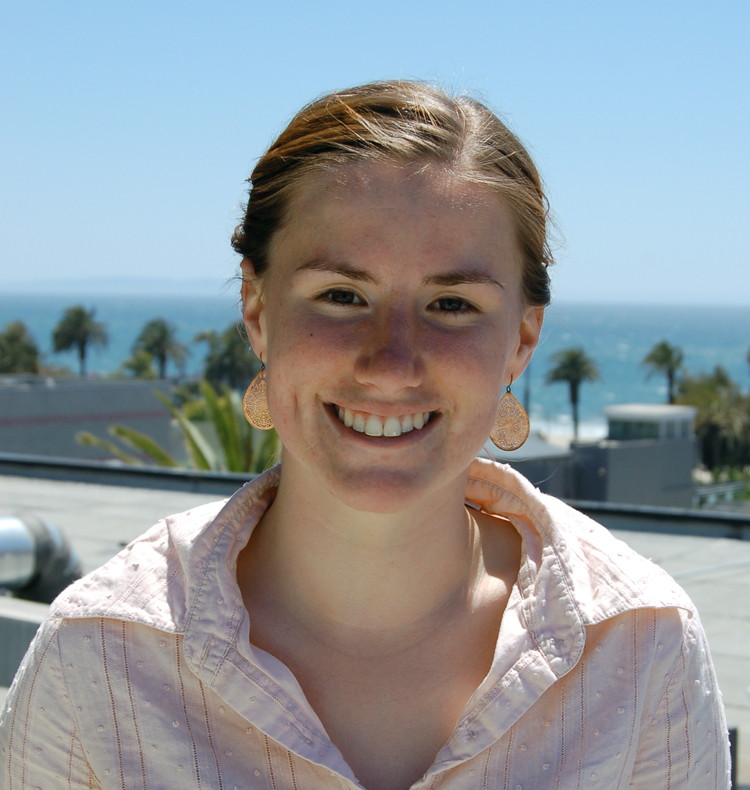 Deidre Whitmore
Database Editor, Research Assistant, EISP
B.A., Anthropology, UCLA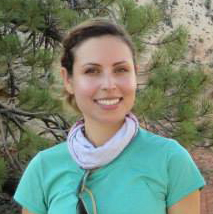 Sarah Nava
Specialist in GIS, EISP
B.A., Anthropology

Amanda Spradling
Digital Files Editor, EISP
B.A., Art History, UCLA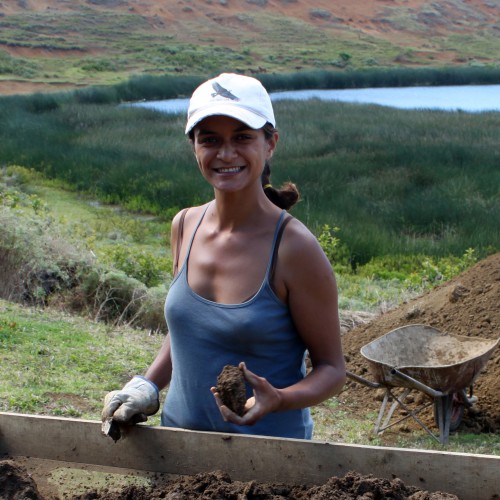 Baiheri Tuki Haoa
Photographer and Collections Records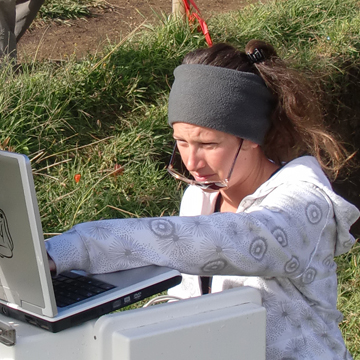 Tahira Edmunds
Data Collection and Transfer
EISP Data Conversion Project Consultants
Design Consultant, Data Manager, EISP
B.A., UCLA. Graphic artist, UCLA Rock Art Archive; EISP database manager, 2002-2008; EISP website creator; Database Conversion Project Manager, 2009-2010. www.alicehom.com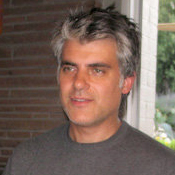 Ewan Branda
Ph.D. candidate, Architectural History and Theory, UCLA. www.modernarchitecture.net
UCLA, Campus GIS Coordinator, Academic Technology Services.
EISP Conservation Project Initiative Collaborators
Conservador Jefa, Centro Nacional de Conservación y Restauración, Santiago de Chile
mbahamondez@cncr.cl
Research Associate, Cotsen Institute of Archaeology
chrisfischer@ucla.edu