Ahu Vinapu: Moai 02-210-004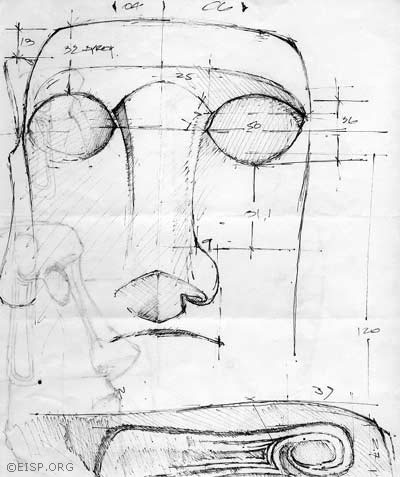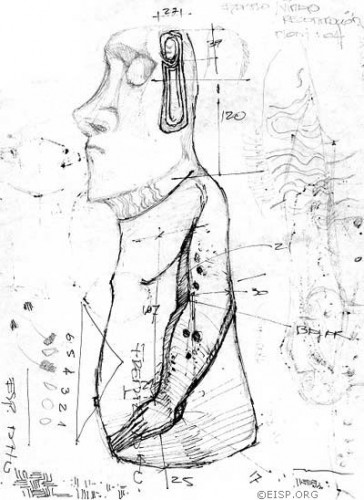 (left) This statue illustrates the ceremonial use of a fallen moai into historic time. The site was excavated by W. Mulloy and reported in the published papers of the Norwegian Archaeological Expedition. Although there were some anomalies in the descriptions of the statues, Mulloy's team also produced a conjectural reconstruction view of the statues standing upright on the platform.

RELATED RECORD: See Raúl Paoa's sketches, which were used as the basis of the pukao in this reconstruction.